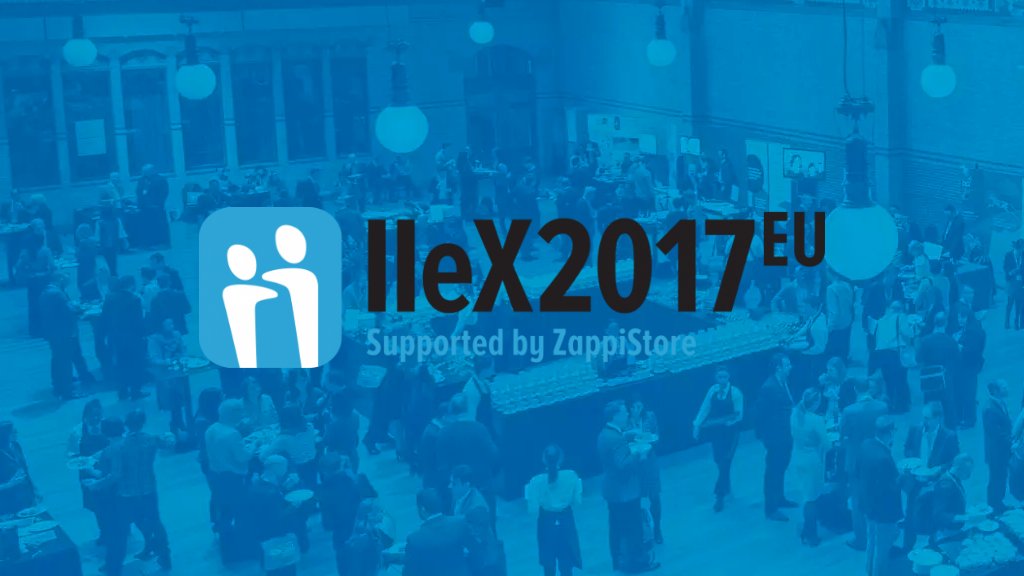 IIeX Europe 2017 is happening right now, and it's been an amazing event. With 560 attendees it's grown massively from previous years in general, but this year the client side attendance has been especially strong, with 30% of registrants being research buyers. It seems as if the event has fully become a part of the European MR event calendar and word has spread that IIeX is THE event to come to to find new partners, be inspired and challenged, and embrace innovation. Considering that has always been our mission, it's incredibly gratifying to see our message being embraced.
Although registration metrics can tell us a lot about how we are doing, what we pride ourselves on across all GreenBook and Gen2 Advisors initiatives is how we create impact by connecting buyers and suppliers and one of the best ways we have to measure that is via our Corporate Partner program. The premise is simple: research buyers (and in a few cases, investors) tell us which attending companies they are interested in meeting with and we coordinate those meetings for them in private meeting rooms during the event.  It doesn't cost any extra for either party to participate; it's a value add for all stakeholders at the event.
In addition to being a great benefit to IIeX attendees, it also gives us great data on what clients are looking for so we can continue to refine our events to meet their needs and give the industry some useful perspective!
This year at IIeX EU we scheduled 154 unique meetings for 26 different client groups from 19 brands (some brands sent teams interested in different things, like P&G for instance that has different teams for CMK and PR), with 84 different suppliers being asked to meet (many received multiple requests). That is A LOT of meetings!
The brands that joined as Corporate Partners at this event were:
City Football Group
Alpro
E.ON Energy
Facebook
Heineken
HERE
IFF
Instagram
Inter IKEA Systems
Kantar
McKinsey & Co
Mintel
Northumbrian Water Group
P&G
Reckitt Benckiser
Red Bull
Strauss Water
Test-Aankoop
Unilever
Now, I'm not going to divulge the names of the suppliers who were asked to participate, but I did a quick analysis of them by assigning them to a segment of either Service or Tech based and then categorizing them by their core offering.
First, 62% of all meetings requested were with Tech companies. The definition of Tech that I used was that the primary offering was a technology solution that was either DIY or offered limited service options beyond basic project support.
38% of the meetings requested were with companies that fall into the Service category, meaning that they provide full service, although it may be confined to their specific area of focus such as nonconscious measurement or brand strategy vs. a more traditional Quant/Qual full service agency. In fact, only 11 companies fall into the traditional "Full Service" bucket, with the rest being positioned more as niche consultancies focused on specific business issues or methods.
It's instructive to look at the types of companies that clients were interested in, so I assigned each to a "specialty" category based on their positioning. A few notes on my thinking here:
Nonconscious is any company that is focused on using methods related to nonconscious measurement as their primary approach. This includes facial coding, implicit, EEG, fMRI, etc… and includes those just offering technology and those who have built full consulting organizations around these approaches.
Mobile includes anything that is "mobile first", regardless of use case. If a company has built their offering around mobile devices as the primary means of collecting data whether it's qual, quant, crowd-sourcing, behavioral data, etc.. they fit into this bucket.
Full Service MR are companies that fit the traditional definition: they offer a range of methods and focus areas across the methodological spectrum and engage with clients with a full complement of service solutions.
Data Collection is only those companies who license data collection platforms as their core business.
I think the rest of the categories are self explanatory, and while some could fit into multiple ones I tried to capture the claim to fame of each as their primary selling point.
As you can see in the chart below, anything related to Nonconscious Measurement continues to be of high interest. This is phenomenon we have seen at every IIeX event since the beginning. Although we are not seeing major adoption by share of project client-side interest in anything related to understanding the the motivations of consumers outside of cognitive processes is of intense interest. My belief is that when a validated, scalable, mobile friendly and inexpensive solution hits critical mass we will see the share of project for these approaches skyrocket just as we have seen with DIY quant and now with automation.
Surprisingly, mobile-only solutions were almost as hot which tells me that yes indeed, clients reached the tipping point a while ago and are now aggressively looking for new mobile-centric capabilities to augment or replace traditional approaches.
Another surprise was the number of Video Analytics meetings occurring: I suspect a symbiotic relationship between this and the other top approaches which also use video combined with social media data: with so much video being produced by consumers as part of their daily lives and in response to research projects the need to develop solutions to make the analysis and curation of the video efficient and affordable. Look for this to continue to be a priority.
Finally, let's look at the number of companies in each category that were asked to meet with clients. Remember that some suppliers were asked to meet with multiple clients so of course there is a high correlation to the previous chart which showed meetings by category. This serves as a nice snapshot of the types of offerings clients are looking for as well as the types of companies that do well at IIeX in terms of business development.
IIeX has always been a stalking horse for the rest of the industry by indicating what clients are looking for today to build the insights organizations of tomorrow. We're privileged to have a first hand view of what that looks like via our Corporate Partner program and are glad we can share it with the industry as a whole in this way.
Please share...
Related posts