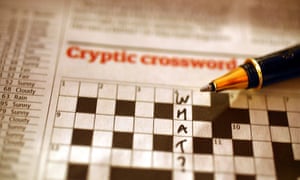 By Samantha Bond
If you thought a job in market research meant spending all day in a call center working through a list numbers in the phone directory, you might be surprised to learn that there is a lot more to it than cold calling.
So what do market researchers actually do? They collect data about specific markets for clients; data about what people like, dislike, want and don't want – even how people behave. They often have an area of specialism, so they might work in fashion or banking, advertising or public policy, and they work in project teams, liaising with suppliers and clients.
If you are a recent graduate, the good news is the role uses skills already learned during your course: analytical thinking, persuasive writing and an ability to distill information.
So, how can graduates go about starting a career in market research?
Choose a research path
First, it is important to pick a research path. Identify whether your skills lie in numeracy (quantitative research) or whether talking to people face-to-face and learning about cultures (qualitative research) is more appealing to you.
Quantitative research is suited to those with skills in statistical analysis. BSc graduates with degrees in mathematics, psychology and economics are well matched to this path, having gained experience of survey design, data processing and analytics software.
BA graduates whose degrees focus on human studies, such as anthropology, geography and sociology, are likely to have the skills needed for qualitative research. This path involves talking to people, observing behavior and understanding cultural context.
If you're interested in both, a number of agencies offer graduate schemes where you can move between departments.
You should also consider which research sectors are of interest to you. From automotive to food and drink to retail, there are a variety of industries on the lookout for capable graduates.
Build an online profile
Before looking for a job in market research, it's important to create a professional online profile. Build a LinkedIn profile and hide any potentially controversial Facebook photos. Educate yourself and keep up to date with the latest industry news by following blogs such as Research Live, Greenbook, ESOMAR and Marketing Week.
You can go a step further by blogging and engaging in conversation on social media about relevant market research news. This type of activity acts as a point of differentiation when applying for jobs.
Don't stick to traditional job application routes
A great place to start looking for roles is a job board. But there are other routes worth trying. Find out which research agencies are recruiting and make speculative inquiries – engaging with these companies via Twitter or emails will show willingness, genuine interest and ambition, all attributes agencies want from their staff.
Consider initially inquiring about work experience – placements are the perfect way to get your foot in the door and gain further insight into the industry.
Highlight research-led degree work in your CV
Writing ability is a core skill for all researchers and a poorly written CV will cast doubt on your suitability. When writing your CV, be sure to highlight relevant research experience, listing projects conducted during your degree course and relevant work placements. Under each heading, bullet point responsibilities and research skills acquired, plus key research insights and recommendations. Draw attention to your industry and sector knowledge by providing links to your social media profiles and any blogposts you have published.
Ultimately, employers want to see evidence that you understand what the industry is about (market research rather than pure marketing) and are specifically aiming for a role in research.
Finally, be bold and creative, experimenting with different CV designs. If submitting a traditional CV format, be visual, use iconography and settle on a clear, well-designed layout. Visual design and innovative thinking are increasingly an important part of research, so consider adding something extra, for example by creating an "about me" website, video or infographic, visually communicating your key strengths and industry experience.
Be enthusiastic at interview
Once at an interview, remember researchers will hire the person, not the CV. This is your chance to bring your personality to life.
You need to echo the company ethos, conveying your passion for both the industry and the company you're applying to. So, as well as arming yourself with industry and sector knowledge, carry out thorough research on the agency. Many agencies will have a blog, as well as articles on industry websites. Aim to understand the company's perspective on topical subject matters and go to the interview prepared to discuss your own evidence-based perspective. This type of approach demonstrates initiative, passion and proactivity in a way that speaks far louder than words.
Please share...